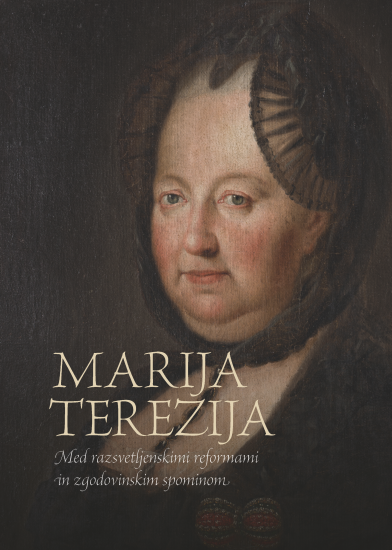 Marija Terezija. Med razsvetljenskimi reformami in zgodovinskim spominom.

Edited by: Boris Golec, Miha Preinfalk
Year: 2018

The monograph on Maria Theresa adjoins numerous celebrations of the 300th anniversary of the birth of Empress Maria Theresa, which took place in 2017. The sovereign was often the object of scientific research in the past, but mostly in foreign historiographies. The Slovenian historiography has so far taken relatively little interest in her life and rule. The present monograph thus brings many new findings and new views on Maria Theresa and her age. More than twenty acknowledged researchers took part in the monograph, mostly from Slovenia, and some from abroad. The starting-point of the papers is the Slovenian territory and how it was affected by the empress's reforms. These reforms were radical, thorough and long-term, which means that their effects are felt even today, although we may not be aware of this. The second "leit-motif" of the monograph is the preservation of the memory of Maria Theresa in Slovenia as well as in her former lands, which are now independent countries (Austria, Hungary, Croatia and the Czech Republic). The monograph is written mostly in Slovenian, while the contributions of the foreign authors are in a foreign language (German, English, Italian and Croatian) with a longer Slovenian summary.
---
Edited by

Other authors

individual contributions

Matjaž Ambrožič

,

Ernst Bruckmüller

,

Dragica Čeč

,

Liliana Ferrari

,

Lilijana Žnidaršič Golec

,

Boris Golec

,

János Kalmár

,

Katarina Keber

,

Vanja Kočevar

,

Ana Lavrič

,

Petr Mat'a

,

Marko Motnik

,

Hrvoje Petrić

,

Miha Preinfalk

,

Damjan Prelovšek

,

Vincenc Rajšp

,

James Shedel

,

Philip Steiner

,

Rok Stergar

,

Andrej Studen

,

Peter Vodopivec

,

Marija Wakounig

Publishing House:

Založba ZRC

Publisher

ISBN

978-961-05-0105-3

Year

2018

Specifications

hardback 17 × 23,5 cm 528 pages

E-publications

Permalink