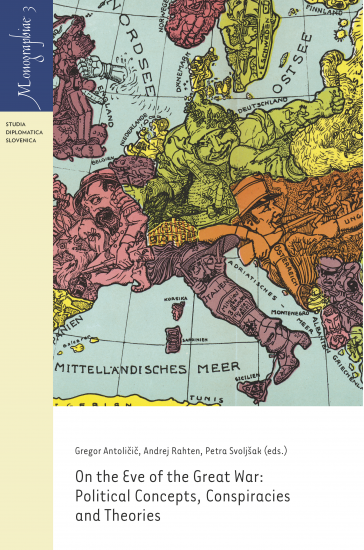 Studia diplomatica Slovenica.
Period: from 2007 to 2012 (ZRC SAZU since 2009)

The collection Studia diplomatica Slovenica, compiled by the Coordination Committee for the Research of Diplomatic History, is issued in three series – Fontes, Monographiae and Personae. The first one is intended for the publishing of sources, documents and diplomatic acts on the broader diplomatic history of the Slovenian territory as well as Central and Southeastern Europe. The second one is dedicated to discussions of Slovenian authors in the field of diplomatic studies. The third one presents biographies of important Slovenian diplomats who worked in the diplomatic services of the former multinational states of which the Slovenian territory was part – the Habsburg Monarchy, the Kingdom of Yugoslavia and the Socialist Yugoslavia. The collection is co-funded by the Ministry of Foreign Affairs of the Republic of Slovenia.
---
Editorial Boards

Publishing House:

Založba ZRC

Co-publisher

Milko Kos Historical Institute

Center za evropsko prihodnost (Mengeš)

Period

from 2007 to 2012 (ZRC SAZU since 2009)

Specifications

hardback 16 × 24 cm

Permalink
Studia diplomatica Slovenia – Fontes ( 2007– )
ISSN (printed edition): 1855-9174
ISSN (printed edition): 1855-9190
ISSN (printed edition): 1855-9182
Keywords
20th century
biography
Cankar, Izidor
collective volume
diplomacy
diplomats
foreign policy
history
international politics
international relations
membership
Paris
peace conferences
political history
relationships
Slavic countries
Slovenes
Slovenia
Slovenian diplomats
superpowers
United Nations
world politics
World War 1914-1918
Yugoslav diplomacy
Yugoslavia